Books have always been a constant in my life. The only way I would eat growing up is if my mom read to me, and bedtime stories were a non-negotiable (you know, since a 5 year old has such negotiating power). In high school and college I read for class but also for fun. And now in my adult life, I turn to books to learn and to escape and to dream.
I try to shop local as much as possible, but with the COVID-19 pandemic sweeping the nation, popping into a local bookstore is all but a fantasy. Books have become more of an essential to me than ever, and it's heartbreaking to see bookstores around the nation close as they are a place of solace for so many.
In order for these magical places to exist in a post-coronavirus pandemic era, we need to support them now more than ever!
I've compiled a list of New York-based bookstores still shipping during the coronavirus pandemic. Before you shop at major box retailers for books, please consider purchasing from a local bookstore instead! These shops are counting on loyal customers to save them in these uncertain times. I've ordered from my favorite shop and the owner is so incredibly grateful for the business.

New York City
1. Rizzoli Bookstore
Rizzoli Bookstore was founded in 1964 in New York City. Although no longer in their original location, Rizzoli specializes in illustrated books on architecture, interior design, fashion, photography, cookery, and the fine and applied arts, as well as literature, and foreign language. Rizzoli is continuing to ship any orders placed online.
Address: 1133 Broadway, New York, NY 10010
Contact: bookstore@rizzoliusa.com
2. Book Culture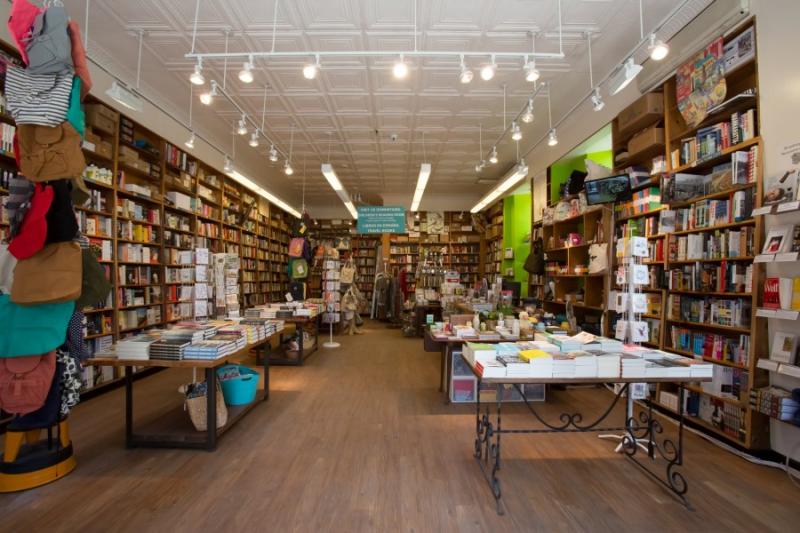 Book Culture was founded in 1997 and has 3 locations around NYC, but at this time are currently only shipping orders out of their 112th street store. They specialize in books in the arts and humanities, but have a wide assortment across topics. Book Culture is also offering contactless pickup for those in the local Upper West Side area, but they are also continuing to ship orders placed online. Additionally, if you become a Book Culture member for $49/year, you receive 10% off and free shipping on every purchase plus a free tote or mug.
Addresses: 536 W. 112th St. // 2915 Broadway // 26-09 Jackson Ave.
Contact: info@bookculture.com
3. Westsider Books
Westsider Books is located on the Upper West Side and specializes in fiction & literature, modern first editions, art, illustrated books, graphic design, children's books, architecture, antiques and collectibles, Asian, African American, Rock & Roll LPs and CDs. They are currently offering $5 flat rate shipping or free local delivery, as well as $100 gift certificates for only $75.
Address: 2246 Broadway
Contact: 212-362-0706
4. Three Lives & Company
Three Lives & Company is the quintessential little bookstore in the heart of historic Greenwich Village. With its welcoming red doors, this neighborhood gem stocks everything a reader could want. They're currently still shipping up to 4 books for $7.95 and 5 or more books for $10.95.
Address: 154 W 10th St.
Contact: info@threelives.com
Greenport, NY
5. Burton's Bookstore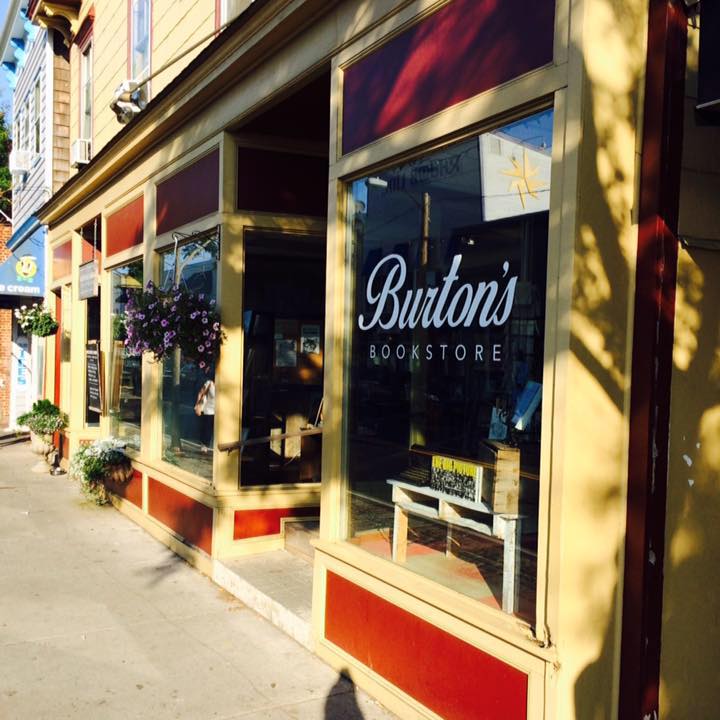 Although not in the New York City area directly, I had to include one of my favorite bookstores: Burton's Bookstore. It's a cute little shop in the heart of downtown Greenport, and when I'm in town, I always pop in to pick up something. I ordered during the first week of April 2020 and Scott, the shop owner, was so grateful for my purchase.
Address: 43 Front St, Greenport, NY 11944
Contact: burtonsgreenport@gmail.com
Apps
Save Your Bookstore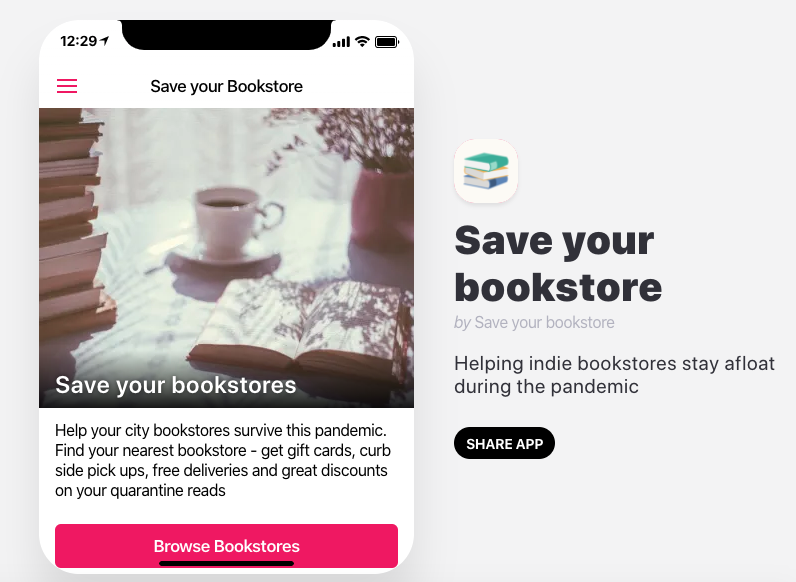 If you'd rather support a bookstore in your own area, a great resource to use right now is https://saveyourbookstore.com/. This app helps you find your local bookstores, and you can search by city or state. It also lists out any specials or discounts your local stores might be offering!
Bookshop.org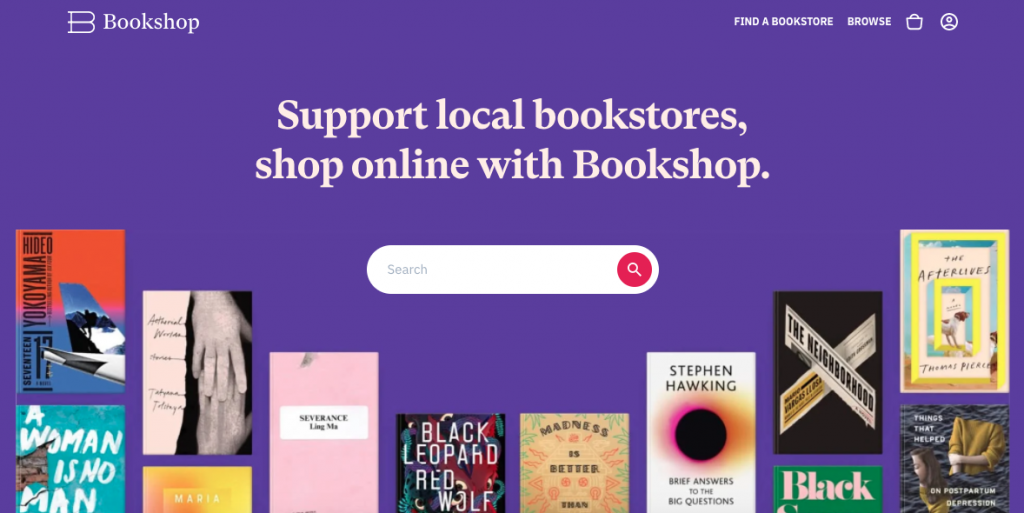 Bookshop.org is a new startup that supports independent booksellers. How does it work? Two ways:
1.) 10% of non-bookstore affiliate sales on bookshop.org go to independent bookstores that have joined the site. The total money pool is divided equally to all the shops every 6 months.
2. Bookstores that are affiliates who sell books directly thru bookshop.org will earn a 25% commission for each book they sell.
Shopping directly through your favorite bookstore is certainly the best option, but this is a nice alternative to big box stores!

What are you reading right now? I'd love to hear in the comments below!
Be safe & happy reading.