One thing I've been hearing a lot in my circle of friends since I've started this blog is "I want to start to live more sustainably, where do I start"? The sense I'm getting is that people want to try harder to eliminate toxic chemicals from their beauty routines or cut down on single-use plastics but often feel overwhelmed.
The new year is a great place to begin your sustainable-living journey! Here are 12 easy swaps to make right away in your own home.
Mother's Vault Bamboo Toothbrushes
Have you ever really thought about what happens when you throw your plastic toothbrushes away? They're sitting in a landfill somewhere. That's a harrowing thought: Every single plastic toothbrush you have ever used is still on this planet. A better option is swapping to bamboo toothbrushes. I've used these for two years and have never had a cavity while using them so in my experience they're just as effective. Another tip: When the dentist tries to hand you that "goodie bag" every six months filled with plastic toothbrushes and other plastic-filled items, turn it down! (I do and there are no hard feelings.)
Better Life Plant Based Laundry Detergent
Traditional laundry detergents you'll find in most grocery stores are filled with toxic chemicals like SLS's and fragrances, which as we know from this article, are just plain bad for you. I used to use The Honest Company's Free & Clear Laundry Detergent but I plan on trying this one next by Better Life as it's free of the toxic stuff and is fragrance free.
Friendsheep Organic Eco Wool Dryer Balls
Did you know that regular dryer sheets contain tallow aka beef fat? Gross. Switch to wool dryer balls instead. They're made from 100% wool (make sure you buy from a company that sources responsibly!) and do the same great job of removing static from your clothes while in the dryer. Plus, you'll cut down on cost by never having to buy the single-use sheets again. I like to add essential oil to mine to add some natural fragrance to my clothes. This brand makes really cute ones that come in assorted animal designs like penguins, sheep, and koalas.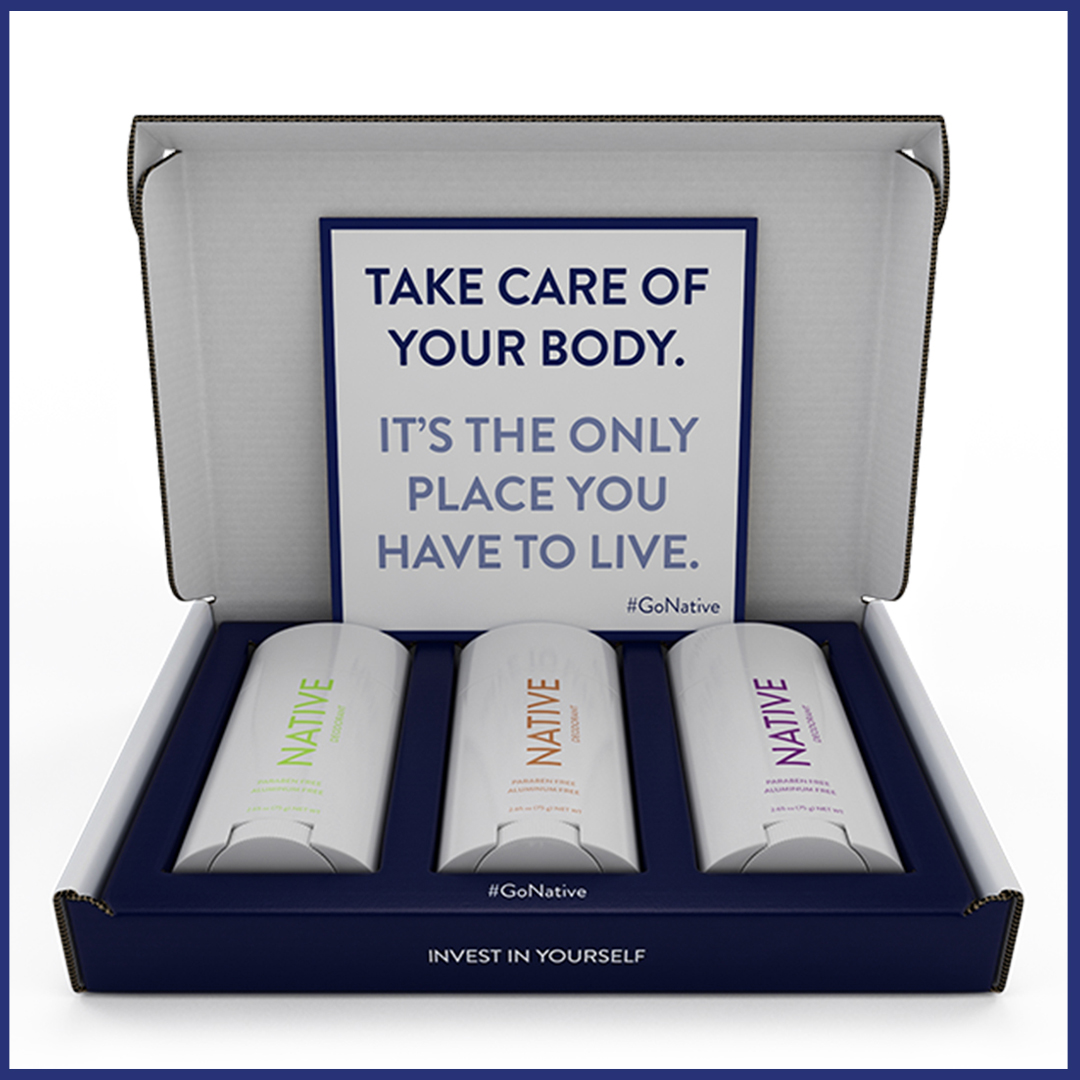 Traditional antiperspirants have aluminum in them which has been linked to alzheimer's and breast cancer. While these claims have been heavily debated I'd prefer to err on the side of caution and avoid the ingredient if I can. My favorite all-natural deodorant brand is Native: Their products don't contain aluminum and work well. Just be careful to look for fragrance on the ingredient lists and avoid the ones that have it. I really like the coconut & vanilla flavor as it's free of the term "fragrance" on the label (it contains natural fragrance oils instead) but still smells amazing.
Kitchen sponges aren't something I even thought about initially but, surprise, surprise, the scrubby kind are made from plastic. I now use sponges that are made from vegetable cellulose and are thus biodegradable. These come in a pack of 12 and expand in water, so they're really cost effective and great for the environment as well. I found these at Trader Joe's but Amazon happens to sell them too!
Dish soaps are another household item that can be full of sneaky ingredients like SLS's and fragrance. I've had a really hard time trying to find one without Sodium Laurel Sulfate/Sodium Laureth Sulfate/Sodium Coco Sulfate because even brands like Honest Company, Mrs. Meyers, Seventh Generation, etc.  use ingredients like these! I'm excited to try this one by Better Life next.
I plan on doing a post about candles themselves, but for now, know this: If a candle doesn't list what type of wax it contains it's most likely made from paraffin aka a petroleum-based product. When you burn paraffin wax it creates the highly toxic chemicals benzene and toluene, both of which are known carcinogens, so you're essentially breathing in toxic fumes. Switching to soy or beeswax candles is a much better option for your home and your health! I absolutely love the soy candles from PF CANDLE Co. as they're a small company making candles from quality ingredients and natural fragrances. The teakwood & tobacco scent is my absolute favorite.
Puracy Natural Multi-Surface Cleaner
There are tons of DYI cleaning sprays out there (I usually use a mix of vinegar, baking soda & water!) but for those who don't want to make their own this one by Puracy is a great option. This all-purpose cleaner is great for multiple surface types, doesn't contain toxic ingredients, and uses natural fragrance.
Abeego Beeswax Food Storage Wraps
Throw. Away. That. Plastic. Wrap. This is another kitchen item we have always assumed we needed in our homes and never given another thought to. Plastic wrap is actually horrendous for the environment because it cannot be recycled. I really love using beeswax wraps for sealing larger bowls or wrapping up a sliced lemon or avocado. I've also used a few different brands (recap on that to come!) and this is my favorite so far.
Merkur MK34c Double Edge Razor
I haven't been brave enough to try this on my legs yet but, for the men out there, consider switching to an all-metal safety razor instead of continually buying plastic ones. Nick has this one and absolutely loves it; we've also turned my dad onto it as well. Yes, you have to be more careful and aware while shaving, but Nick tells me it gives a great, close shave. Plus, the blades are also plastic-free and come out to something like 10 cents apiece!
Prep Naturals Glass Food Storage Containers
This is a big one in our house as we take breakfasts and lunches with us to work every day. We had been using those cheap plastic ones for years: the ones that always lose the lid and you end up with a thousand of. I recycled all of them and upgraded to glass instead. Glass is much safer for food storage (i.e. won't leech harmful chemicals into your food) and can be safely microwaved. I like this set better than the round kind as I've found the lids to the round ones crack over time!
It never dawned on me to not use plastic bags at the grocery store while shopping for my produce. It was just a force of habit! I received some produce bags as a gift a few years ago and they're great–you just have to remember to take them inside the store with you. I actually have gotten to the point where I don't even use any bags at all to buy produce, but if you like to have everything separated in your grocery cart, these are a great option as they're mesh, biodegradable, and machine washable.
Are there any other all-natural products that you use to live toxic free? I'd love to hear about them in the comments below!
*A quick note! I'm part of the Amazon Associate network as well as other affiliate networks and I earn a percentage from qualifying purchases. Being part of these programs allows me to keep bringing you high quality content you can trust. Thanks!